Did you know that pursuant to the Illinois Dramshop Act that each bar, liquor store, or liquor establishment who contributed to the intoxication of someone who later causes personal injury to another might be liable to reimburse the injured party or their loved ones for losses they may have incurred? Probably not, and a majority of people do not. This is certainly something you should know if you have been involved in an accident or have been injured by someone who was intoxicated at the time of the accident or injury; it is certainly something your attorney should know and immediately investigate the possibility of if there has been such a travesty, because recovery pursuant to the Act is only allowed for one year; in other words, a one year statute of limitations.
Due to the Illinois Legislature's enactment of the Dramshop Act, the general rule is that an injured person cannot bring suit under common law theories of liability, including negligence, against individuals or entities who merely furnish alcohol to another person when that person or entity is not engaged in the liquor trade. This is also known as "social host" liability exclusion, which is not allowed. Remedy against those who are engaged in the liquor trade and profit from its sale are generally limited only to the remedies provided in the Dramshop Act, which sets statutory thresholds of recovery.
Why is the bar that served the drunk (Alleged Intoxicated Person or AIP in legal terminology) liable you may ask? According to judicial precedence, the purpose of "the Dram Shop Act is designed to fulfill a need for discipline of traffic in liquor and to provide a remedy for evils and dangers which flow from such traffic", and "to place the burden of the evils of the liquor traffic on those who profit therefrom". Wendt v. Richter, 17 Ill.App.3d 230, 307 N.E.2d 756 (Ill. App. Ct. 1st Dist. 1974); Tresch v. Nielson, 57 Ill.App.2d 469, 207 N.E.2d 109 (Ill. App. Ct. 1stDist. 1965).
On March 18, 2010, the Illinois Supreme Court ruled in the case of Ryan Simmons v. John D. Homatas, On Stage Productions Inc., d/b/a "Diamonds Gentlemen's Club, et al. This was a unique case in which the Court allowed the estates of the decedents to recover under common law theories of negligence, a very uncommon occurrence, which is why I have chosen to blog about it. One unique aspect about the case is that Diamonds is located in Du Page County, Illinois, which apparently prohibits clubs featuring nude dancing from receiving a liquor license. However, according to the Court's opinion, Diamonds does sell "glasses, ice, soft drinks and other mixers for making alcoholic drinks".
Due to the fact that Diamonds could not obtain a liquor license the club allowed patrons to bring their own alcohol (BYOB). The plaintiffs, who were the special administrators of the estates of the decedents fatally injured in an automobile collision alleged that the club "encouraged a patron to consume alcoholic beverages until he became intoxicated and then required him to drive off the premises, which resulted in the collision that killed plaintiffs' decedents".
According to the Court's opinion, defendant John Homatas arrived at the club on January 4, 2006, at approximately 9 p.m. and left his vehicle with the club's valet service, as the club required. Hamatas and his friend John Chiariello brought with them a fifth of rum and a fifth of vodka. They mixed their alcohol with the glasses, ice, and mixers purchased from the club. Homatas apparently drank so much that he was found by one of the Diamonds' employees vomiting in the restroom at around 11 p.m. As a result, the club ejected Homatas and Chiariello. Employees then instructed the valet service to start Homatas's car and bring it to the front door so that he and Chiariello would leave. They then opened the driver-side front door and directed Homatas to leave the premises.
Minutes later, Homatas collided with a vehicle driven by April Simmons. Unfortunately, several people died, including Ms. Simmons, her unborn daughter, and Mr. Chiariello; Homatas survived, and cases were filed as a result of the deaths of Simmons, her unborn child, and Chiariello.
The legal theories alleged in the Complaints were common law theories of negligence and liability under the Dramshop Act. On Stage (Diamonds) apparently filed a Motion to Dismiss "asserting that both plaintiffs' complaints fail to state a cause of action upon which relief can be granted. First, On Stage argued that the Dramshop Act is the sole remedy for actions involving liability from alcohol-related injuries, thereby precluding plaintiffs' common law claims. Second, On Stage argued that because the Dramshop Act applies only to businesses engaged in the sale or gift of alcohol, the Dramshop Act does not extend liability to On Stage as a result of its policy of not selling or serving alcohol to its patrons."
The issue the Illinois Supreme Court was asked to rule on was whether or not the affirmative acts of Diamonds, by way of its employees, could be found liable under common law theories of negligence, despite the Dramshop Act's preemption of alcohol-related liability. According to the Court's opinion, these acts included:
Diamonds' valet service taking control of Homatas' vehicle upon his entering defendant's place of business;
Having a business plan that encouraged its invitee Homatas to bring and consume alcoholic beverages to and beyond the point of intoxication upon its premises;
removing its invitee Homatas from its premises due to his intoxication;
ordering and assisting its invitee Homatas into the driver's seat of his vehicle;
ordering its invitee Chiariello off the premises and into the intoxicated Homatas' vehicle;
allowing its intoxicated invitee Homatas to drive the vehicle away from the premises and onto the public highway;
knowledge that its business invitee Chiariello was a passenger in said vehicle and the driver invitee Homatas had a level of intoxication which was obvious enough that a reasonable person would have determined that he was unable to operate a motor vehicle.
In its ruling, the Supreme Court of Illinois distinguished this case from other cases cited by On Stage, including Charles v. Seigfried, 165 Ill.2d 482 (1995), and Cruse v. Aden, 127 Ill. 231, 249 (1889), cases involving issues of "social hosts", in that those cases primarily focused on the liability of those persons providing alcohol to a patron or guest who ultimately caused injuries to a third party. This case was different in the eyes of the court in that liability arose not as a result of the provision of alcohol, but as a result of the encouragement of, or assistance in, tortious conduct, including the aforementioned activities. Prior decisions by the Court and other cases cited by defendants did not address whether actions of the defendants, aside from the provision of alcohol, led to third party injuries. The Court cited Wakulich v. Mraz, 203 Ill.2d 223 (2003) and Lessner v. Hurtt, 55 Ill.App.3d 195, 197, and Harris v. Gower, Inc., 153 Ill.App.3d 1035, 1037 (1987) in support of this distinction. The Court also distinguished its ruling from prior precedence in Wienke v. Champaign County Grain Ass'n, 113 Ill.App.3d 1005 (1983), and Gustafson v. Mathews, 109 Ill.App.3d 884 (1982), cases which held that a defendant should not bear the burden of having to ascertain the level of intoxication of an individual, in that in this case, it believed On Stage knew that Homatas was dangerously intoxicated when club employees discovered him vomiting in the restroom. The affirmative act of Diamonds' employees in assisting Homatas leave the establishment in the manner it did appeared to seal the deal in the mind of the Court, because the Court wrote in its opinion that, "Indeed, had Homatas left on his own, and On Stage was alleged to have merely failed to prevent him from leaving the club and driving away intoxicated, sections 314 and 314A of the Restatement may have applied." In light of the affirmative acts of On Stage, Section 876 became applicable and imposes liability.
The careful words chosen by the Illinois Supreme Court in this case and the facts accompanying it appear to limit its applicability for such future causes of actions. It appeared the case was very fact specific. In fact, at the conclusion of the Court's opinion, the Court wrote: "this case presents a set of special circumstances. We do not hold today that restaurants, parking lot attendants or social hosts are required to monitor their patrons and guests to determine whether they are intoxicated."
While the court, in this case, found the Illinois Dramshop Act inapplicable in this case, it does discuss liability relating to the consumption of alcohol, and the history and public policy concerns implicated by the Dramshop Act.s case found the Illinois Dramshop Act inapplicable in this case, it does discuss liability relating to the consumption of alcohol, and the history and public policy concerns implicated by the Dramshop Act.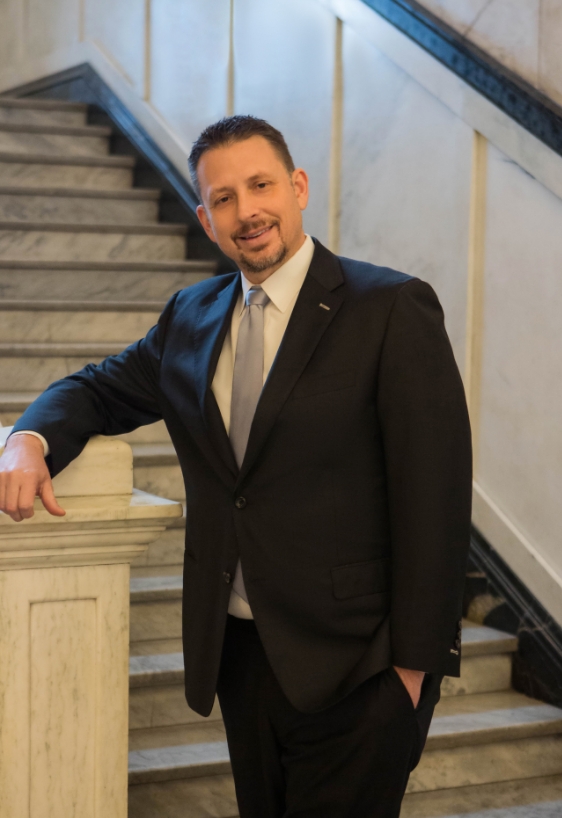 At the Dodds Law Office, we have successfully prosecuted cases involving dramshop liability, as well as, cases involving a defendant's duty to protect someone from criminal acts of a third party causing injury. A personal injury lawyer, who has experience in handling such matters, should be consulted because the legal theories are complex, very litigious, and must be prosecuted by someone willing to invest the time required to bring the case to resolution.