Cumulative & Repetitive Injuries

Attorney in Bloomington, Illinois
Workers' compensation laws are a crucial component in today's workplace, ensuring that employee health and safety rights are protected. In Bloomington alone, there are approximately 647 workers' compensation cases filed each year due to workplace accidents, and Illinois requires almost all employers to carry this insurance to cover any injury or illness sustained as a result of performing job duties.
One of the most common claims are for cumulative and repetitive injuries—and these can be the trickiest to handle. At The Dodds Law Office, PC, I can offer legal assistance on all aspects of workers' compensation claims to those in Bloomington, Illinois, or the surrounding areas including Peoria, Champaign, Urbana, Lincoln, Pekin, and Decatur. Call me today if you have questions about an existing claim or need help pursuing compensation.
For a legal team with an extensive background in cumulative and repetitive injuries, Call a Bloomington, IL workers' compensation lawyer at Dodds Law Office. (309) 829-9300. FREE consultation.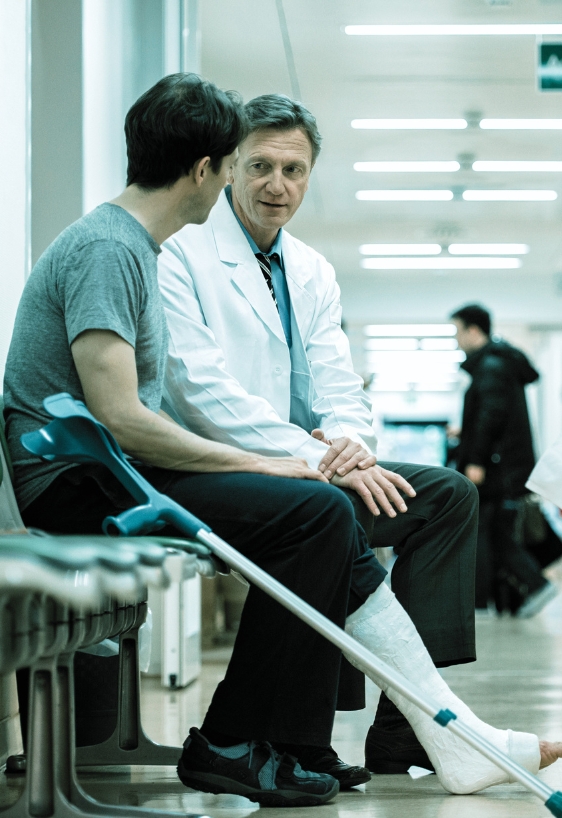 What is a Repetitive Stress Injury?
Repetitive Stress Injuries (RSI), also called cumulative injuries, are injuries caused by overuse or because an employee repeatedly uses an improper technique while performing his work duties. These types of injuries usually occur in the muscles, tendons, and nerves. Some common examples of these injuries include carpal tunnel syndrome, trigger finger, tennis elbow, low back pain, bursitis, and tendonitis. The symptoms associated with these repetitive motion injuries will vary depending on your job requirements but may include acute or dull pain, tingling, numbness, loss of coordination, and reduced flexibility or range of motion. Over time, these symptoms compound and can cause serious conditions that need medical intervention.
Although these conditions can affect anyone, they're very prevalent with those who work at a computer all day and can result in injuries to the wrist, hand, and arm. Other job duties that cause RSIs are repetitive lifting and carrying, or any occupation that requires you to hold unnatural postures. This could include agricultural workers, those working on an assembly line, delivery drivers, nurses, janitorial staff, warehouse workers, or athletes.
Can I File a Workers Compensation Claim for an RSI?
Yes, you can file a work comp claim for an RSI—but you must be sure you have secured the proper documentation, or else your claim faces a higher risk of being denied. An experienced workers' compensation lawyer can help ensure that your claim is complete before you submit it, improving your chances of approval. You'll need to submit relevant employer information, medical documentation, as well as be able to explain how the injuries you sustained are directly linked to your job duties. Because they can take a long time to manifest themselves, RSI cases can be more difficult to prove than other workplace trauma cases like a one-time accident such as a machine failure.
Per Illinois state law, you have three years from the date of an accident to file a workers' compensation claim, or two years from when your last compensation was received, whichever is later. You also must notify your employer within 45 days of your injury. However, RSIs can make these deadlines difficult to manage. In general, if you suffer from an RSI, your timeline will start from the date that your diagnosis was linked to your work.
After you file, you may be eligible for two types of benefits—permanent or temporary disability. If you receive temporary disability, you will receive ⅔ of your average weekly wage paid for as long as your injury prevents you from working. It may be determined that you'll cease working altogether for a period of time, or if you're able, you may be placed on "light duty" work if you can still perform some of your previous job duties. When you're receiving temporary disability, you must provide regular medical updates from your doctor.
You may also be eligible for permanent disability which also pays ⅔ your average weekly salary. Permanent disability may be granted if you're unable to perform and earn an income for the same type of work you were doing before your injury.
Let Dodds Law Office, PC Help
Because cumulative injuries happen slowly over time, they can present hurdles to employees who find themselves in need of compensation. Injuries that result from the cumulative effects of one's job, such as hearing loss or overworked muscles, can make it hard to identify when they actually became a problem, but there are worker protection laws on the books to help. Because these claims can be complicated for those with an RSI or a preexisting condition that has worsened due to their work, you should contact a workers' compensation attorney as soon as possible.
Even if you're unsure of whether or not you have a good workers' compensation claim, you should still reach out to a local work comp lawyer for a consultation. Many people wait too long to pursue benefits that they're rightfully entitled to. This can negatively impact both your health and your finances. The longer you wait to file a claim, the harder it will be.
I highly recommend Dodds Law Office to anyone that needs help with a case.
Terry fought for me for the last two years on my workmen's compensation case. Terry will be my to go to guy if I have anything come up in the future. Couldn't ask for a better attorney to fight for you.
Thanks again Terry, you are the best.!!
What Type of Attorney Do You Need?
In addition to providing defense against drunk driving charges in Illinois, the attorneys at Dodds Law Office, PC, represent victims of a variety of injury accident types.