Car Accident

Attorney in Bloomington, Illinois
If you have recently been injured in an accident in Bloomington, you need to consult with an experienced personal injury lawyer sooner rather than later. Being involved in an accident has the potential to change the course of your life forever. An experienced personal injury lawyer can tell you more about your rights and responsibilities after an auto accident.
For a legal team with an extensive background in car accidents, Call a Bloomington, IL lawyer at Dodds Law Office. (309) 829-9300. FREE consultation.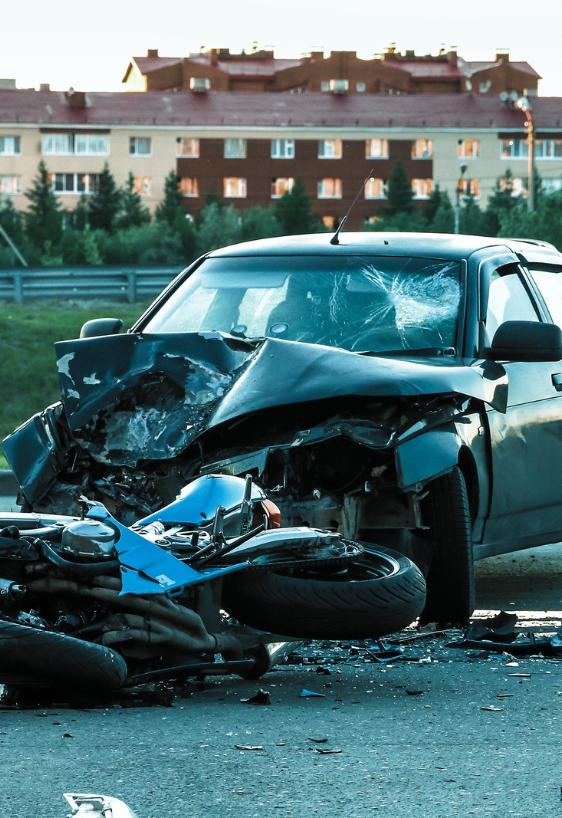 Common Causes of Auto Accidents in Bloomington
Although every car accident is unique, there are many different common causes that can lead to someone sustaining critical or fatal injuries at the scene of an accident. Unfortunately, far too many car accidents are completely preventable. This is due to one or more drivers breaching the duty of care that they owe to other individuals. The most common causes of car accidents in Bloomington include:
Drunk driving
Drowsy driving
Distracted driving
Reckless driving
If you or someone you know has recently been injured in a vehicle accident as a result of someone else's negligent or reckless behavior, you could be entitled to file a personal injury claim with the help of a dedicated and experienced attorney. A Bloomington car accident lawyer can help you with many different aspects of your case from evaluating the negligence involved to helping you with any settlements or trial preparation.
We assist victims of negligence toward a favorable outcome after a car accident.
Common Injuries Associated with Vehicle Accidents in Bloomington
The injuries you sustain in an accident can range from minor scrapes to significant life altering injuries such as a spinal cord injury or traumatic brain damage. Only your doctor can tell you more about the short and long-term implications of such an injury but it is strongly recommended that you consult with an attorney to fight for compensation.
The medical bills associated with a vehicle accident can be extensive and this is to say nothing of the psychological implications and alterations to your life that may occur after a vehicle accident. This includes being unable to return to work due to your injuries or having to struggle with pain every single day. If you have recently been involved in a vehicle accident in Bloomington, you have limited time in which to file a personal injury lawsuit. A lawyer can help you with this process by providing you with a free consultation. From there, you will learn more about your ability to move forward with a case.
Why You Need a Lawyer to Help with Your Case
When you are hurt in a car accident, time is of the essence. The statute of limitations means that you need to get help sooner rather than later with your legal claim, and if you don't take action fast enough, you won't ever be able to. Talking to an attorney is the first step towards understanding your rights and responsibilities as an injured victim. An attorney can tell you more about what to expect and how to best protect yourself going forward. It can be overwhelming to deal with your claim on your own, particularly if the insurance agency is adding unnecessary delays or roadblocks.
Hiring the right lawyer allows you to have comprehensive help from the beginning. Your lawyer will assist you with determining the right course of action and evaluating all potential avenues for recovery. Your attorney should keep you informed as the case unfolds in the Illinois legal system so that you can make informed choices as necessary. As a victim, you already have enough to worry about when it comes to your injuries and trying to piece your life back together after a wreck. Let an experienced car accident lawyer in Bloomington help you.
Bloomington, IL Car Accident Lawyer
Terry Dodds is a dedicated personal injury lawyer who works hard on behalf of car accident victims. When you're injured in a car accident, the last thing you want to worry about is whether or not you're getting the proper help that you need to put your life back on track. When you call Terry, all that worry goes away.
Terry Dodds was a great help to me in my case. He was able to get a couple charges dropped completely, and I got probation for the remaining charge. He was honest and let me know how the case was going at all times. Terry is a great lawyer and I highly recommend him!
What Type of Attorney Do You Need?
In addition to providing defense against drunk driving charges in Illinois, the attorneys at Dodds Law Office, PC, represent victims of a variety of injury accident types.