Medical Malpractice

Attorney in Bloomington, Illinois
When we or our loved ones require medical care, we entrust our health to medical professionals such as nurses, physicians, doctors, surgeons, and others within the healthcare field. We wholeheartedly believe that doctors will make us feel better. We also entrust them to perform their services using that degree of care and skill an ordinarily careful professional would exercise in the same or similar circumstances.
Unfortunately, some medical professionals do not live up to specific standards, which may cause harm to their patients. When this happens, injured patients or their surviving family members may be entitled to financial compensation. If you or someone you care about has been injured while receiving medical care or medical treatment, you should speak with an experienced Illinois Medical Malpractice Lawyer to determine if you have the basis for a medical malpractice claim.
As a compassionate and trusted Medical Malpractice Attorney located in Bloomington, Illinois, the Dodds Law Office can help you understand your legal rights and hold negligent healthcare providers accountable for the harm they've caused. At the Dodds Law Office, PC, we also serve clients in Lincoln, Decatur, Champaign, and Peoria, Illinois.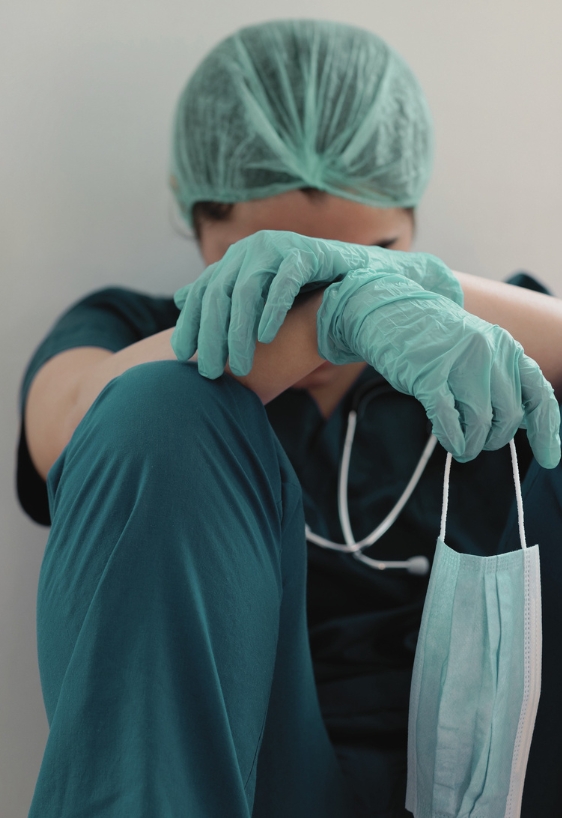 Medical Malpractice in Illinois
According to the Civil Justice Resource Group, an estimated 25,000 to 120,000 people die due to medical malpractice per year. However, medical malpractice may also result in serious injuries and permanent impairments. Under Illinois law, patients who suffer harm as a result of a healthcare provider's negligent act or omissions may be entitled to receive compensation.
However, not everyone who has been injured while receiving medical care has the merit to file a medical malpractice lawsuit. A successful medical malpractice suit requires proof of the defendant's deviation from the accepted standards of care. For example, the following situations may constitute medical malpractice:
Performing surgery on the wrong side of the body
Misdiagnosing a medical condition despite the abundance of diagnostic testing and symptoms
Prescribing an incorrect medication or dosage
Discharging a patient prematurely
Disregarding the patient's medical history
These and many other errors may give an injured patient grounds to sue the negligent hospital and healthcare providers. However, there is a time limit for filing medical malpractice lawsuits in Illinois. The state gives patients two years to file a medical malpractice suit from the date the patient discovers or should have reasonably discovered their injury. Even if the harm caused to a patient is not discoverable immediately, the patient is barred from suing a negligent doctor if more than four years passed from the date the medical mistake occurred.
Who Can Patients Sue for Medical Malpractice?
Any medical professional could make a mistake while providing care to a patient. The following medical professionals could be held accountable for medical malpractice if they deviated from the accepted standards of care:
Nurses
Physicians
Physician assistants
Surgeons
Pharmacists
Dentists
Paramedics
Anesthesiologists
Neurologists
Psychiatrists
Obstetricians and gynecologists
It is not a complete list of healthcare providers who could make a negligent mistake that leads to actual harm to a patient. Medical professionals are humans, too. They can – and they sometimes do – make mistakes. However, when you are a doctor, your mistake could cost a patient their life or leave them permanently disabled. According to a comprehensive study published in the National Library of Medicine, physicians spend an average of 11% of their careers dealing with medical malpractice claims.
Basic Elements of a Medical Malpractice Claim
The plaintiff (the injured patient or someone who brings a lawsuit on behalf of a patient) has the burden to prove the following four basic elements of a medical malpractice claim to obtain compensation for their losses and damages:
There was a formal doctor-patient relationship. If there was no working relationship between the defendant (the doctor) and the patient, the entire case would collapse.
The doctor was negligent. A patient cannot sue a medical professional simply because they are not happy with the outcome of the treatment or surgery. The requirement for a medical malpractice claim is to prove that the doctor failed to uphold the recognized standard of care.
Negligence led to injury or harm. The plaintiff must demonstrate evidence of measurable harm or injury due to the doctor's negligence to recover damages.
The plaintiff suffered actual damages. Finally, thefourth element of a successful medical malpractice claim is to prove that the plaintiff's injury resulted in actual damages (e.g., medical expenses).
Proving the four elements may be challenging, especially when you do not understand what constitutes the "accepted standard of care" in a specific field of medicine. As a skilled medical malpractice attorney with decades of experience, I have the knowledge and reliable representation you need to pursue fair compensation.
What Damages Are Available?
When pursuing a medical malpractice claim in Illinois, the plaintiff is seeking compensatory damages to cover the expenses they incurred and the suffering they experienced as a result of the healthcare provider's negligence. Illinois law recognizes two types of compensatory damages:
Economic damages compensate the plaintiff for their medical bills, loss of income, diminished earning capacity, and other quantifiable costs and losses resulting from the defendant's conduct; and
Non-economic damages are meant to compensate the plaintiff for the intangible harm they suffered, including emotional distress, pain and suffering, loss of enjoyment of life, disfigurement, loss of consortium, and others.
Illinois law prohibits plaintiffs from recovering punitive damages in medical malpractice cases.
Medical Malpractice Attorney Serving Bloomington, Illinois
If you or someone you love has suffered harm because of negligence on the part of a medical provider, you might be entitled to compensation. As a knowledgeable and results-driven attorney at Dodds Law Office, PC, I am prepared to review your particular situation and help manage every aspect of your potential medical malpractice case. I proudly serve clients in Bloomington, Peoria, Champaign, Urbana, Lincoln, Pekin, and Decatur, Illinois.
Is an amazing attorney will work with you, he'll talk with you and help you and fight for your settlement to the Max and to the best of his ability I suggest going to him, he's very honest, and he fights to the end thank you, Terry
What Type of Attorney Do You Need?
In addition to providing defense against drunk driving charges in Illinois, the attorneys at Dodds Law Office, PC, represent victims of a variety of injury accident types.