Nursing Home Abuse

Attorney in Bloomington, Illinois
When a loved one can no longer care for themselves, families often turn to nursing homes for help. People who need assistance or constant help with their activities of daily living turn to these facilities to care for them. They are costly, but families count on the care that these facilities are able to provide.
Unfortunately, Illinois ranks last among all 50 states for nursing home staffing levels. That ranking is significant because the care residents need is highly intensive. Inadequate staffing levels can easily lead to neglect and abuse.
What if you suspect or know your loved one has been neglected or abused in a nursing home in Bloomington, Decatur, Peoria, Pekin, Urbana, Champaign, or Lincoln, Illinois? Call Dodds Law Office, PC for help. I work with families, like you, who want nothing more than to protect their loved ones from nursing home abuse and neglect. I am here to help.
For a legal team with an extensive background in nursing home abuse, Call a Bloomington, IL lawyer at Dodds Law Office. (309) 829-9300. FREE consultation.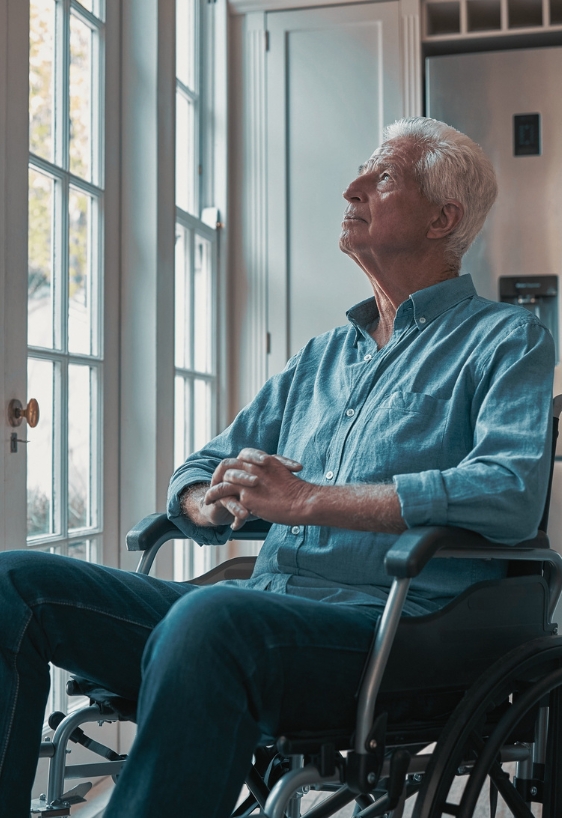 Laws Protecting Freedom from Abuse and Neglect
Federal law provides that nursing home residents:
Be treated with respect;
Receive proper and adequate medical care;
Be allowed to participate in activities;
Be free from abuse and neglect;
Be free from discrimination;
Be free from the use of restraints unless deemed necessary for the one receiving care;
Be able to make complaints without reprisal;
Be informed of all costs of care;
Have privacy and protection of their personal property;
Be provided with all relevant social services;
Be allowed visitors;
Have designated representatives informed and be able to assign rights to healthcare information to them;
Be protected from unfair discharges and transfers; and,
Be allowed to leave the facility for medical, social, and other visits or to move out.
The State of Illinois upholds these protections. The state also enacted a reporting requirement for nursing home neglect and abuse that provides protection while a report is being investigated by the Department of Public Health.
What Is Nursing Home Abuse?
Under Illinois statute, nursing home abuse is any physical or mental injury or sexual abuse someone intentionally inflicts on a resident.
Examples of abuse would include acts, such as striking or shoving a resident, mocking or bullying them verbally, threatening them, or touching them in a sexual, rather than necessary medical, manner. Abuse would also include placing the resident in a situation to solicit laughter or ridicule. For example, if a staff member takes away a bedside commode which results in the resident soiling himself or herself, followed by verbal humiliation of the resident.
What Is Nursing Home Neglect?
Illinois law defines nursing home neglect as the failure to do something for the resident, such as failing to provide necessary medical or personal care. The absence of required care would result in the resident's physical or mental harm and over time, deterioration of their physical or mental condition.
Some examples of neglect include failing to keep wounds clean and dry, failing to administer medications as prescribed, failing to bathe residents as needed or cleaning them if they soil their clothing or beds, or failing to provide the necessary nutrition. Employing insufficient staff in nursing homes necessary to provide the individual care and attention residents need constitutes neglect. Failing to secure bed rails or clear walkways of obstacles, which often result in falls and injuries, are also acts of neglect in nursing homes.
How Can I Prove Abuse or Neglect?
You should always take note of such things as bruises, rashes, swelling, apparent mental deterioration, unsanitary conditions, weight loss, slurred speech, and other physical signs of abuse and neglect when you visit your loved one. It is especially important that you listen to anything they tell you about the way they are being treated.
Some evidence of abuse and neglect are easy to spot, and you have a right to ask nursing home staff and administration about them. The origin of nursing home accidents such as falls, broken bones, and dislocations should be questioned.
Other signs of neglect and abuse are more difficult to discern, such as dehydration or mental distress. Any noticeable change in your loved one's demeanor should be taken seriously.
Residents have a right to agree to protective measures. These could include installing granny cams that transmit and store footage in the room, in the cloud, or remotely, such as at your home or office. You will also need to obtain written consent from your loved one's roommate if they have one. Nursing home staff and administrators cannot have access to recordings without your loved one's consent.
We are Here to Protect Your Loved Ones from Abuse & Neglect
Who Can Be Held Liable for Nursing Home Abuse and Neglect?
Any individual or entity that somehow contributed to abuse and neglect of your loved one can be liable for damages in a claim or civil lawsuit. This would include the owners, managers, and administrators of the nursing home as well as doctors, nurses, aides, ancillary staff, dieticians, pharmacists, housekeepers, contracted workers, and even other residents.
Nursing homes are required to comply with all laws, medical ethics, staffing requirements, training, certification, and oversight. They are required to deliver a standard of care mandated by law. If they fail to do so, their failure constitutes negligence.
How Can Legal Counsel Help?
Not all personal injury attorneys and wrongful death attorneys handle nursing home abuse and neglect cases. The investigatory skills and experience needed to document evidence of abuse and neglect are more demanding than, for example, an auto accident. Make sure your attorney knows how to gather the evidence required to hold the relevant parties responsible.
Nursing Home Abuse Attorney Serving Bloomington, Illinois
At The Dodds Law Office, PC, I am happy to help families pursue claims against those who abuse and neglect their loved ones. If you know or suspect abuse in a Bloomington nursing home or elsewhere in Illinois, let me help you pursue justice.
I am here to help you during this difficult time. All you need to do is call The Dodds Law Office, PC now to schedule a free case consultation.
Terry Dodds has been extremely helpful with my case in the past. My charge was a possible felony, and Dodds Law Office took matters in their own hands and moved the charge down to a misdemeanor with extreme haste. He and his team are spectacular at what they do and will provide the best service with the best outcome possible. I highly recommend working with Dodds Law Office in the future.
What Type of Attorney Do You Need?
In addition to providing defense against drunk driving charges in Illinois, the attorneys at Dodds Law Office, PC, represent victims of a variety of injury accident types.