Bloomington
Criminal Defense

Attorney
If you're facing criminal charges in Illinois, your freedom, your finances, your reputation, and your future are all in jeopardy. In criminal cases, the presumption of innocence is designed to protect innocent people from paying for crimes they didn't commit. It places the burden on the government to prove the allegations against you beyond a reasonable doubt. Unfortunately, that isn't always how the criminal justice system works.
Evidence is missed. Facts are twisted. And people like you often spend weeks, months, and even years with their lives on hold, trying to establish their innocence. Without an experienced criminal defense lawyer to cast a shadow of doubt on the allegations leveled against you, your rights, and your future, are not protected.
Bloomington criminal defense lawyer Terry W. Dodds can help tip the scales of justice in your favor. Earning a reputation as one of the best criminal defense attorneys in McLean County, Terry has successfully represented countless defendants facing years of imprisonment in the Illinois department of corrections.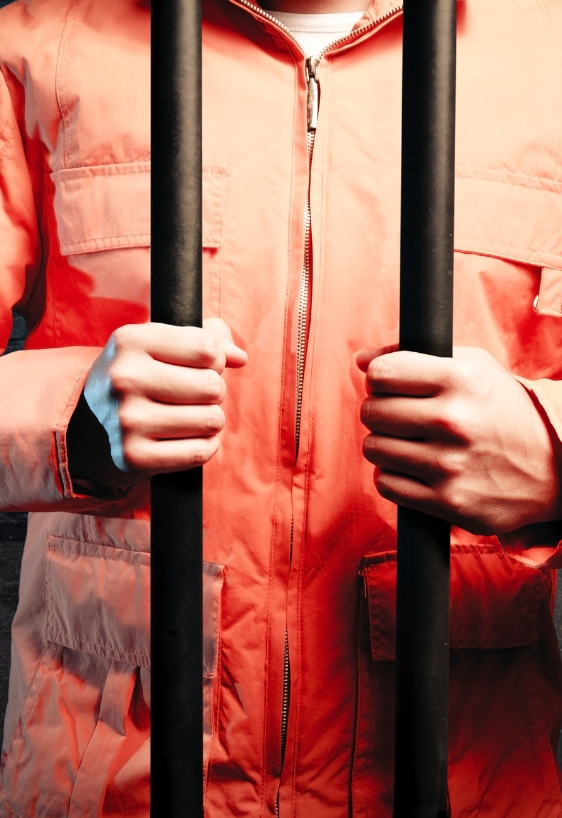 Why Choose Criminal Defense Attorney Terry Dodds?
Criminal Lawyer Terry Dodds Will Protect Your Constitutional Rights and Your Freedom
When an arrest threatens a person's constitutional rights, criminal defense lawyer Terry Dodds fights to protect their freedom. As a Bloomington, IL criminal lawyer with over 20 years of trial experience, he has successfully received not-guilty verdicts for those accused of theft; predatory sexual assault; aggravated battery; aggravated battery to a police officer; domestic battery; resisting arrest; criminal damage to property; various drug offenses, including unlawful delivery of a controlled substance & delivery of a controlled substance in a protected zone (school, church, or park); DUI, weapons offenses, and various other criminal offenses.
Our Legal Team Stands By Our Clients
From the time of your arrest or learning of the fact that you are under investigation, our criminal defense law office stands by you, advocating on your behalf and ensuring that you do not have to face the criminal justice system alone. As a criminal defense attorney in Bloomington, Illinois, Terry's primary objective is to first determine if your case can be beat, whether that is through a dismissal of the charges or through a not guilty verdict at trial. If beating the charges does not seem likely, Terry's objective then becomes mitigating the effect these charges will have on your life. Regardless, he is always trying to help tip the scales of justice in your favor by helping you obtain the most favorable outcome possible. Sometimes this means trial; other times it means initiating out of court negotiations in an effort to get the charges reduced; and at other times it means helping the accused avoid a criminal conviction.
Avoiding a criminal conviction does not always mean that the charges are dismissed or that you win your case at trial. Sometimes this means utilizing tools made available through the legislature. In misdemeanor cases, such dispositions include supervision or specialty court (Veterans Treatment Court or Drug Court). When facing felony charges, this can mean specialty court, First Offender Probation, Task Probation, or Second Chance Probation. All of these options should be explored if you are facing criminal charges in the State of Illinois.
Criminal Defense Attorneys Are Not All Equal
Criminal defense lawyer Terry Dodds uses his experience with past cases and victories to your advantage, ensuring that you are afforded all protections provided by law. He tailors your legal strategy based on a thorough analysis of the evidence and facts of your case, identifying the weaknesses that other criminal defense lawyers may miss.
Do You Need to Hire a Criminal Defense Lawyer in Bloomington, IL?
If you are under investigation for a criminal offense or you're facing criminal charges in Bloomington, IL, the time to hire a good criminal defense attorney is now. From the moment that law enforcement starts to interact with you in a criminal case, your legal rights and your freedom are in jeopardy.
The consequences that may result from even misdemeanor criminal charges can impact various aspects of your life. If you're facing charges for a more serious criminal offense, like felony charges, a violent crime, or a DUI, you could lose your job. Your professional license could be suspended. Your reputation could be tarnished. Even worse, you could be looking at years behind bars. This is not the time to consider self-representation.
As you grapple with the possibility of fines, a driver's license suspension, jail or prison time, and other repercussions, you may begin to wonder how you will ever move past your criminal charges.
 Criminal defense lawyers cannot guarantee to get your charges dropped or get you reduced penalties. However, Criminal Defense Lawyer Terry Dodds can promise to work hard to help tip the scales of justice in your favor.
How Will Our Legal Team Defend You?
Our criminal defense law firm understands what is at stake when you're facing criminal charges in Bloomington, IL. To defend your rights and freedom, criminal defense attorney Terry Dodds will:
Review your arrest and the way your criminal case was handled by law enforcement to determine whether your constitutional rights were violated
Gather information and evidence that criminal defense lawyers often miss, casting doubt on the prosecution's case if your case goes to trial
Devise a criminal defense strategy to get your charges reduced or help you avoid a criminal conviction altogether
Negotiate with prosecutors to help you avoid a guilty verdict or plea bargain for a reduction of the charges against you, or more lenient penalties
Contact Bloomington, IL criminal defense lawyer Terry Dodds to learn more about your legal rights and the options that may be available in your criminal case. (309) 829-9300. 
What Bloomington, IL Criminal Defense Lawyer Terry Dodds Wants You to Know if You Get Arrested
Before, during, and after your arrest, your actions will be under scrutiny. You are going to be on camera, and your statements will be recorded. Anything you say to law enforcement can be used against you. Fortunately, the actions of the officers you interact with will be in the spotlight as well.
While criminal defense lawyers cannot keep you from getting arrested, our law firm can give you advice that may improve the outcome of your criminal case.
Exercise Your Right to Remain Silent
The Fifth Amendment provides you with the right to remain silent. Make sure you exercise it–Loose Loose Lips, can and do, Sink Ships. Although you will need to answer questions that help officers identify you, officers cannot compel you to incriminate yourself. To prevent you from saying something that might harm your criminal case, criminal defense attorneys in Bloomington, IL recommend that you avoid unnecessary communication with law enforcement, and even other inmates. Don't speak to anyone about your case other than a qualified criminal defense attorney, preferably one from the Dodds Law Office!
Ask to Speak with a Criminal Defense Lawyer
You have the right to speak to a criminal defense lawyer before answering any questions other than those that are intended to identify you. If you invoke your 6th Amendment Right to Counsel & request legal representation, law enforcement cannot continue to question you. Criminal defense lawyers will advise you about what you should or should not say, your legal rights, and the possible repercussions of the next steps you take after an arrest.
Follow the Court's Instructions
When you're facing criminal charges in Bloomington, IL, the court may provide you with special instructions to follow as you await trial. It is essential that you adhere to these instructions to avoid facing additional criminal charges or further damaging your case. For example, you may be required to participate in drug or alcohol treatment, avoid using alcohol, or refrain from interacting with the alleged victim(s) in the case.
You may be tempted to share information about your case and what you are going through on your social media accounts. However, doing so may prove detrimental to the outcome of your case. Investigators may view your public accounts or create accounts to access private profiles in an effort to secure additional evidence against you. For instance, they may use posts showing you at a bar while the court has ordered you to abstain from alcohol.
Get the Answers to Our Clients' Most Frequently Asked Questions About Criminal Cases in Bloomington, IL
Do you need Legal Representation if you plan to plead guilty?
Even if you are considering pleading guilty to the charges you're facing, you should seek legal advice from criminal defense lawyers. In Illinois, there is a difference between having committed a crime and being convicted of committing a crime; pleading guilty does not always mean being convicted. Additionally, the penalties for criminal offenses often include minimum and maximum sentencing stipulations, with room in the middle to negotiate. Experienced criminal defense attorneys may be able to initiate plea bargains to help you obtain reduced or lighter penalties.
Will you get a plea deal offer?
Prosecutors may offer you a plea deal, which may include an admission of guilt on your part, in exchange for a lightened or more favorable sentence. Whether the prosecution offers such a deal may depend on various factors, such as the charges you face, your criminal history, and the alternative sentencing options available. Experienced criminal defense lawyers can help you determine whether it's in your best interest to accept a plea bargain.
Do you have to return to court if released on bail?
As a general rule, unless the court directs you otherwise, you will need to appear in court on the established hearing date. Failing to do so may put the person who posted your bail at risk of losing all or a portion of the financial collateral they posted. Missing a court date might also possibly result in additional criminal charges being filed against you. It also just doesn't look good in the eyes of the judge assigned to handling your case–don't miss court and don't be late.
Terry Dodds was a great help to me in my case. He was able to get a couple charges dropped completely, and I got probation for the remaining charge. He was honest and let me know how the case was going at all times. Terry is a great lawyer and I highly recommend him!
What Type of Criminal Defense Attorney Do You Need?
Criminal defense lawyer Terry Dodds represents people facing various types of criminal charges.
Our Law Firm handles misdemeanor and felony cases involving:
Burglary, Theft, and Retail Theft
Drug Crimes
Domestic Violence and Other Violent Crimes
Battery and Aggravated Battery
Prostitution
Vehicular Homicide
Sex Offenses
Weapons Offenses
Learn More About Criminal Defense in Illinois
Relevant Illinois DUI Statutes
As can be seen from the Illinois DUI statute below, penalties increase for each subsequent DUI. Penalties also increase in cases when someone has a blood alcohol level of twice the legal limit, .16 or higher.
First 72 Hours After an Arrest
Being arrested for a crime, regardless of whether or not you truly committed it, is a serious life event that can be overwhelming, discouraging, and terrifying.
DUI: When You're Pulled Over
After being pulled over, an officer should only investigate whether or not someone is driving under the influence after he believes there is reasonable suspicion that the person being stopped has been drinking or might otherwise be driving while under the influence.
What Affects a DUI Charge
There are several aggravators and those come from the Illinois DUI statute. Having a blood alcohol level above 0.16% will aggravate a DUI charge as the fines will be more expensive.