As The State of Illinois and the rest of the nation rebound from the lockdowns and restrictions necessitated by the pandemic, people are returning to the roads at near record levels, according to the National Safety Council. Miles traveled rose 11 percent in 2021 from the year before and stood at just 1 percent below 2019 pre-pandemic levels.
The more troubling trend, however, is that as miles driven returned to normal, deaths on the highways increased by 19 percent nationwide. In Illinois, there were 1,324 highway fatalities in 2021 and 1,118 in 2020, well above 989 in 2019.
The fatality rate is troubling enough, but add in the unknown total of injuries sustained on Illinois' roads, and you not only have a lot of suffering statewide but also may have an auto insurance and personal liability quagmire as those injured in crashes seek recovery for their losses and suffering.
If you or a loved one has been injured in an automobile accident in or around Bloomington, Illinois, contact me immediately at the Dodds Law Office, PC. I am a Bloomington native determined to help people with personal injury claims, so they can recover the compensation they deserve for the injuries, suffering, and losses they face because of someone else's negligence. I also proudly serve clients in Peoria, Champaign, Urbana, Lincoln, Pekin, and Decatur, Illinois.
Illinois Law and Personal Injury Claims
Illinois is an at-fault auto insurance state, and to meet liability obligations after an accident, property damage, or injuries to others, the state requires each driver to carry a minimum insurance package known as 25/50/20. The 25 stands for $25,000 per accident in injury compensation for a single individual, while the 50 stands for total injury coverage for all persons injured in one accident. The 20 represents the $20,000 minimum for property damage liability.
The state auto insurance website warns though that "The state minimums may not be enough to fully protect you from lawsuits."
Not all auto accidents are solely the result of one driver's negligence, both drivers may share a portion of the fault. Under Illinois law, this reality falls under the legal principle of modified comparative fault.
As an example, consider a wreck in which you're rear-ended, and as a result, you suffer neck and back injuries. The claim adjusters assigned to the case will look to determine if you had any fault in the accident, as would a jury if your case ends up in a personal injury lawsuit. Say it turns out that your rear brake lights were inoperable or malfunctioning at the time of the accident; it's possible a trier of fact might assign you 30 percent – or more or less – of the fault.
Your medical bills and other losses suffered because of your injuries total $20,000, but since you're 30 percent at fault, that $20,000 is reduced by 30 percent. You end up with a recovery of just $14,000.
Worse, say you not only had malfunctioning brake lights, but that you also swerved in front of the other driver just before being hit. Your fault now rises above 50 percent. You can no longer collect anything. Under modified comparative fault, you cannot collect if your fault is higher than 50 percent, giving rise to the name "the 51 percent rule."
The Process of Recovering for Injuries
and Losses
In an at-fault state, as opposed to a no-fault state, you have three options after being injured in an auto accident. First, you can file a claim with your own insurance company, which may then pursue a subrogation claim against the other driver's insurer. Second, you can file directly with the other driver's insurance company. And third, you can file a personal injury lawsuit.
Generally, a personal injury lawsuit in Illinois has a two-year statute of limitations, meaning that you have two years from the date of your injuries to file the lawsuit. When it comes to insurance companies, however, their policies all have provisions in them regarding timely reporting. These policies can require that you report your claim within days after the accident.
If you do file a personal injury lawsuit, you will need to prove that the negligence of the other driver caused your injuries. Under Illinois traffic laws, drivers are expected to adhere to a "duty of care" to other drivers on the road. If they breach this duty of care, they can be held liable.
Generally, you must prove four elements to win your case:
The other driver owed a duty of care towards you
The other driver breached that duty of care
The other driver's actions or inactions resulted in your injuries
Your suffered injuries and losses as a result
Damages Available
Medical expenses will be a large portion of any insurance settlement or court award, but other losses can also be compensated. If you are forced to miss time from work while you recover, lost wages can be part of the compensation. In addition to economic damages, some non-economic damages can also be compensated, including pain and suffering, as well as any loss of consortium.
Legal Guidance You Can Trust
If you are injured in an auto accident and file a claim with your insurance company or the other driver, eventually the other driver's insurance company will assign a claim adjuster to you.
A claim adjuster is a trained professional whose task is to protect the parent company's bottom line. If you've never dealt with one, be prepared for questioning and tactics aimed at getting you to admit part – if not all – of the blame. These claim adjusters have been trained in tactics designed to secure results towards that end.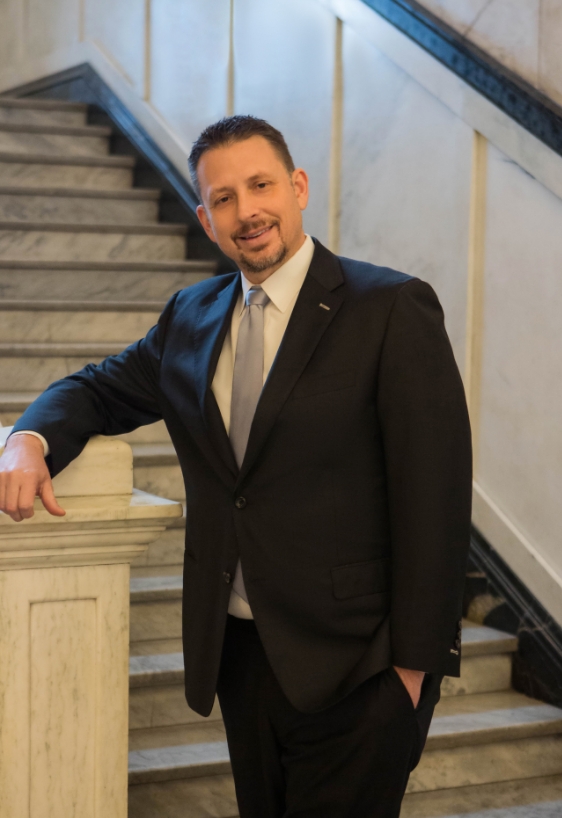 Your best bet is to hire an experienced personal injury lawyer from the beginning; an attorney that has the training and experience necessary to procure the the best possible settlement with the claim adjuster, but who is also not scared to present your claim to a jury for their consideration. Your attorney can advise if it's in your best interest to negotiate with the insurer or immediately file a personal injury lawsuit. Sadly, not all "personal injury attorneys" try cases—some haven't been in a jury trial in years or even decades.
If you or a loved one has been injured in an auto accident in or around Bloomington, Illinois, contact me immediately at the Dodds Law Office, PC. Let me examine the details of your accident and injuries and together we can strategically determine the optimal course for you to obtain the best possible results.